Major Satyapal Sindhu (Retd)
Managing Director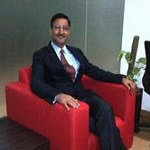 Major Satyapal Sindhu (Retd) is an alumnus of the prestigious National Defence Academy. He started the Company in 2003 after having his voluntary retirement from the Indian Army after 11 years of Service.  A versatile personality, he holds the executive position in many Companies. He is an Electrical Engineer with a Management background. He has a deep commitment towards Project completions and maintains SIPS as a well-oiled entity. His energy, quick decisions coupled with pragmatic and optimistic approach to work and humane areas have helped to espouse SIPS in a substantial way.
Ms. Sheetal Khurana
Chief Financial Officer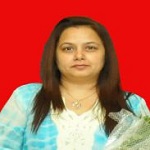 Ms. Sheetal Khurana is a qualified Chartered Accountant. She has an experience of more than 15 years in the field of accounting, finance, Tendering, Procurement, forecasting, strategic planning, legal, bid/deal analysis and negotiations.
Mr. S.S. Vashisht
Chief Technical Officer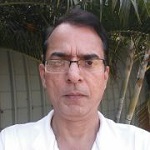 Mr. S.S. Vashisht is a graduate in Engineering. He has a versatile experience of 30 years in Power Generation and Power Distribution with National Thermal Power Corporation ltd. Delhi Electric Supply Undertaking, Delhi Vidyut Board and Tata Power Delhi Distribution Ltd. He has been associated with SIPS as a Chief Technical Officer for the Power Sector Domain.
Mr. Vinod Kumar Bahmani
Sr GM (Railways)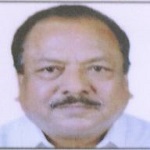 Mr. Vinod Kumar Bahmani is a graduate in Engineering (Civil). He belongs to Indian Railway Service of Engineer (IRSE) of 1976 batch and has an experience of over 35 years. He retired as Chief Administrative officer (Const.) from North Eastern Railway Gorakhpur and has worked in various Zones of Indian Railways viz. Northern Railways, North Eastern Railways, East Coast Railways & South Eastern Railway. He has expertise in doubling work, NI works & remodeling of yards including construction of major bridges and buildings. Presently, he is associated with SIPS as Sr GM (Railways).
Colonel Alok Bajpai (Retd)
Advisor-Civil Works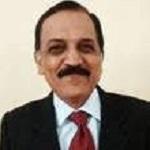 Colonel Alok Bajpai (Retd) is a civil Graduate & Post Graduate in Civil Engineering from The College of Military Engineering, Pune. An alumnus of the National Defence Academy, he has served the Indian Army for 36 years. He has headed execution of varied civil, electrical and mechanical works for the Indian Armed Forces pan India. Presently, he is associated with SIPS as Advisor-(Civil Works).